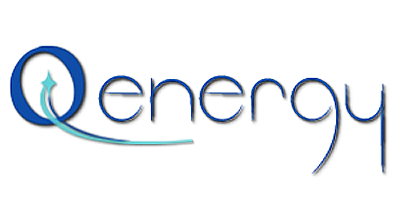 At Q-Energy, and right from the "Q"... which Stands for "Quintessence" and means "the most perfect or typical example of a quality or class"… this is how we approach earning your business.
In every aspect of our business, we strive to be the best for our customers, team members, and suppliers, it's not just a slogan, but our company culture!
For our customers, we offer only the best in quality American made products that are guaranteed to perform as promised, and we stand behind them 100%!
From our team members, you can expect professional, courteous service designed to exceed your expectations. Our installation teams are trained with Safety, Quality and Schedule in mind so you can be assured to have only experts doing the installation.  
We hold our vendors to a higher standard, because if they don't deliver we can't either!
Every aspect of the Q-ENERGY culture is designed with the intention of over delivering a QUALITY experience for our customers!
The Q- ENERGY Solar Energy System Vendors
The Highest Specific Yield of any System
When it comes to getting the most energy from each installed watt, the REFLECT System can't be beat. Taking advantage of Ten K Module's cell-independence, static reflectors are installed on the backside of each wave of the array, increasing the light received and overall production. 
REFLECT ideal choice for projects of a capped DC size, or projects focused on peak energy production. Ten K Modules in the REFLECT System are installed at a 26 tilt, making them more productive than lower tilts when north of the equator.
  Case Study: REFLECT Maximizes Roof Space
The Highest Energy Output per Roof
The Ten K DUO is the best performing integrated component solar PV system on the market. Our pre-engineered systems approach gives us control over every aspect of system performance and cost.
The Ten K DUO beats yesterday's solar arrays in every performance metric, including cost of energy, energy density, reliability, and safety.
No Roof Penetrations
Low Ballast
3D Strength Profile
Sheltered Inverters
Two Ten K Modules are installed in tandem – facing back-to-back to maximize installed DC watts and energy yield per square foot. This is ideal for applications where maximum energy generation is required in limited space. Our shade tolerant design allows more PV modules to be packed into a limited space at a higher tilt angle.
The DUO takes full advantage of the performance gains of the Ten K Module. The wave format eliminates wasted space and provides an area with complete PV coverage. The DUO places the modules at a higher tilt angle than yesterday's layouts, increasing efficiency during the peak summer months to help maximize energy production.
Wind forces acting upon a rooftop PV system can be divided into 2 categories. Pressure forces occurs when wind collides with the front or back of a module and is greatest at the edge of the array. Lift forces are best thought of in relation to an airplane wing. When wind flowing over an array is moving faster than the wind flowing under the array this results in lift due to pressure differences on each side.
The greater the difference in speeds, the greater the pressure difference and resulting lifting forces. The lifting forces occur throughout an array. Conventional PV systems oppose both of these forces by adding lots of ballast and roof penetrations.
DUO is smarter. The tall peak and structural integrity offered by coupling the module's shear stiffness into the racking, via integrated frame extensions, allows pressure forces to be resisted by transferring them into the interior of the array, where the entire array can help resist them. The asymmetrical dual tilt greatly reduces lift by allowing the pressure to equalize from top to bottom through the large valley gap. Combined, these features dramatically reduce and can even eliminate ballast, allowing DUO to be used in many places where conventional systems are just too heavy.
Flexible Orientation & Lower Install Costs
Most buildings don't face directly North-South, so the size of a solar array is sacrificed in favor of slightly better performance. Because the DUO offers complete PV coverage of a space, the performance of the system is virturally unaffected by system Azimuth. At 40° off Azimuth, production only sees a 0.2% decrease. This flexibility makes the DUO the ideal choice for any rooftop, not just the perfect ones.
The Ten K DUO and all Ten K modules have built-in attach points, reducing installation times and labor costs. Fixed installation costs are distributed across a higher energy generation capacity. The result is a more productive system that is cheaper to install that yesterday's solar.
Sunmodule Plus solar panels
SolarWorld Sunmodule Plus monocrystalline solar panels are available in both silver or black formats. These modules meet our stringent SolarWorld quality standards, exceeding all industry standards and certifications. They also carry our 25-year warranty to guarantee maximum performance through the lifetime of your system. Don't just take our word for it, we have third party validation of our performance and reliability.
Related documents
Sunmodule Plus SW 285-300 mono (5-busbar) data sheet  
Sunmodule Plus SW 280-295 mono black (5-busbar) data sheet  
25-year linear performance guarantee chart*
Linear performance guarantee from SolarWorld: Sunmodule Plus
*In accordance with the applicable service certificate upon purchase + www.solarworld.com/warranty
Advantages of Solar Energy
Why consume energy when you can generate energy? With a SolarWorld solar system, you can:
 Save money now on your electric bill

 Increase your home's value

 Lock-in energy costs for years to come

 Decrease your carbon footprint
All by producing clean, cost-efficient energy harnessed by the sun.
SolarWorld Residential
Solutions brochure