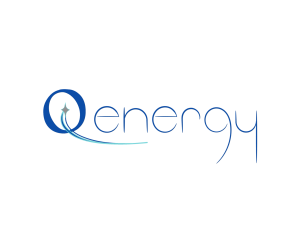 Renewable Energy Sales Manager Position

Overview
In this role, you will be the driving force of the clean energy movement. You are the first person our customers meet along their journey of purchasing clean energy solutions. Your work will reduce carbon emissions and greenhouse gases, taking the equivalent of millions of car miles off the road each year. If you are willing to work hard, want to make great money, and make the world a better place - then this position is an ideal fit.
However, this position is not a 9-to-5 desk job. As a Renewable Energy Consultant, you will be responsible for generating your own leads, primarily by working in our locations. You will be working directly with homeowners to lower their monthly utility by going green. This is a full time position that has a rich commission program linked to performance, with benefits.
Responsibilities
• Manage a team of employees to meet departmental goals via appropriate allocation of workload and effective resource management
• Evaluate employee work and productivity and monitor for process adherence and compliance
• Drive other projects as required or as business needs change
• Drive production of opportunities to meet local sales teams goals and objectives
• Develop qualified referrals and sales opportunities
• Generate own leads by directly contacting homeowners within our retail space, initiating conversations and qualifying perspective customers
• Close home owner contracts to save money while using clean Renewable energy
Skills
• Detail-oriented, resourceful and able to manage shifting priorities
• Excellent written and verbal communication skills required
• Ability to positively and effectively interact with internal and external customers
• Regular, reliable and predictable performance required
• Ability to work well with others in a collaborative team environment
• 2 year or 4 year college degree preferred or equivalent experience
• High school diploma required
• Excellent computer skills including Microsoft Office suite- proficient with email and CRM systems
• Prior sales experience required
• A track record of achievement as evidenced by sales awards, beating quota, etc.
• General understanding of the sales process and experience achieving and exceeding sales quotas
• A positive, friendly personality and professional demeanor
• Flexibility to work within non-standard business hours
• Excellent written and verbal communication skills required
• Excellent customer service skills required
• Frequent local travel
• Frequent walking/standing for 6-8 hours per day
• Ability to engage customers quickly
• Punctual, regular and consistent attendance
• A reliable form of personal transportation
• Must be able to work independently, with minimal supervision
• Team player with a big picture attitude!
• High energy, strong drive to win!
• Highly persuasive
• Self-disciplined and honest
• Driven and wants to WIN
• Interested in long-term career opportunities because we promote from within
Qualifications
• Detail-oriented, resourceful and able to manage shifting priorities
• Excellent written and verbal communication skills required
• Ability to positively and effectively interact with internal and external customers
• Regular, reliable and predictable performance required
• Ability to work well with others in a collaborative team environment
• Must be able to successfully pass a pre-employment criminal screen
• Additional pre-employment driving and drug screens may be required based on job responsibilities
• Benefits for Full-Time Positions
• Competitive compensation with many positions incentivized
• Paid training with a growing leader in Renewable energy
• Full benefits package including health, vision, dental insurance
• Attractive vacation, sick and holiday pay
• 401(k) savings plan
• Employee referral program
• Eligibility to receive equity in the company
• Career path opportunities for top performers