Want To Make A Difference In The World? 
Become A Renewable Energy Consultant!
What is a "Renewable Energy Consultant?"
We are looking for individuals who are self-motivated and passionate about what they are doing with their lives and want to make a difference in the world and the lives of others!
Are You Passionate about Renewable Energy and Improving the Environment?
Do You Want To Make a lot of Money?
There will never be a better time than NOW to become a renewable energy consultant with Q-Energy!
We Support You with all the best tools you need to just share with others how they can produce their own electricity for far less than buying it from a utility company!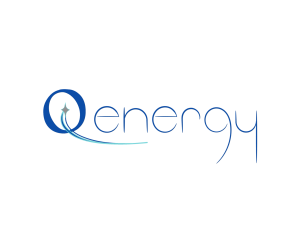 We are here for you and our customers with responsive service all the way!
You can be proud to represent a company that cares!
In every interaction we treat you and our customers with respect and are mindful that every situation must be a "win-win" for everyone involved.
We speak the truth because its the right thing to do and because in every industry there are those who provide the information they want you to know to get only what they want. We want what's best for our customers and those who work with us. 
How We Support Our Renewable Energy Consultants 
We've built a company that uses the latest in technology tools combined with over 40 years of renewable energy industry experience.
We Provide all the training you'll need to have informed conversations with others about how renewable energy can work for them in their home and businesses.  
When you find someone interested in talking, with the tools we have in place we'll show you how you can provide them a solar energy estimate in less than 5 minutes.
From there our Administration team takes over and you just stay in touch with your customer through the rest of the installation process. 
So Are You Interested in Making a Difference in the Lives of Others and the World?
Read on for the official job description and how to contact us
Don't worry if you don't feel qualified, most of what is described below is done using the software tools mentioned above. We have training videos, eBooks and one on one training that teach you how it all works.
You'll work mostly on your own, but not alone, we are here to support you  
Job Duties and Tasks for: Renewable Energy Adviser
1) Generate Renewable energy customer leads to develop new accounts.
2) Prepare proposals, quotes, contracts, or presentations for potential Renewable customers.
3) Select Renewable energy products, systems, or services for customers based on electrical energy requirements, site conditions, price, or other factors.
4) Assess sites to determine suitability for Renewable equipment, using equipment such as tape measures, compasses, and computer software.
5) Calculate potential Renewable resources or solar array production for a particular site considering issues such as climate, shading, and roof orientation.
6) Create customized energy management packages to satisfy customer needs.
7) Develop marketing or strategic plans for sales territories.
8) Gather information from prospective customers to identify their Renewable energy needs.
9) Prepare or review detailed design drawings, specifications, or lists related to Renewable installations.
Q-Energy Renewable Energy Adviser  
Join the team that's working hard to accelerate the world's transition to sustainable energy. We're problem solvers, team players and game changers. If this sounds like you, join us and make a difference.


Job Description
Overview
As a Q-Energy Renewable Energy Consultant, you will own the relationship with customers and will be responsible for meeting or exceeding sales targets. As the face of our residential product team, you will educate homeowners on the benefits of Renewable. Using state of the art software you will demonstrate the potential layout, function and benefits of Renewable energy based on their needs. Our Sales Consultants spend much of their time visiting with prospective customers at their homes.

Join our team and you will have the opportunity to earn a base salary with uncapped commissions. Top performers will have the opportunity to continue to grow into positions of increased scope and responsibility with Q-Energy.
Responsibilities
• Participate in full life cycle sales and lead generation; you will generate your own leads as well as work to close leads generated by your Field Energy Specialist colleagues
• Use software to demonstrate Renewable system designs as a visual example for home owners
• Conduct analyses of customers' current and projected electrical usage and financial ROI
• Generate project proposals and quotes for customers and close contracts at client homes
• Log all communications with customers in contact database; strong organizational ability is required
• Act as a project manager for life cycle of your customer accounts; you will be the primary point of contact for your customers throughout the duration of their project

Qualifications
• This position requires drive, self-motivation, the desire to help customers, confidence, and a high degree of professionalism
• 2+ year successful track record meeting or exceeding sales targets, building a new book of business and growing a market
• Experience generating customer leads; exceptional follow up skills. Excellent customer service skills required
• You should be entrepreneurial as well as very organized and process oriented. Self-motivation, discipline and resilience are required
• Microsoft Office, including basic Excel skills, is required. CRM experience a plus
• Excellent written and verbal communication skills required, as well as the ability to work well with others in a collaborative team environment
• Regular, reliable and predictable attendance required; must be flexible working weekend and evening hours
• Four-year college degree highly preferred, but not required
• Valid state driver's license, clean DMV driving record, and ability to pass pre-employment background

Benefits for Full-Time Positions
• Competitive commission compensation with many positions incentivized
• Paid training with a growing leader in Renewable power
• Full benefits package including health, vision, and dental insurance
• Attractive vacation, sick and holiday pay
• 401(k) savings plan for eligible positions
• Employee referral program
• Some positions eligible for equity
• Career path opportunities for top performers


Q-Energy is an Equal Opportunity / Affirmative Action employer committed to diversity in the workplace. All qualified applicants will receive consideration for employment without regard to race, color, religion, sex, sexual orientation, age, national origin, disability, protected veteran status, gender identity or any other factor protected by applicable federal, state or local laws.
To contact us use the form below