Energy conservation is the other side of the energy paradigm. Once you have invested in one of our renewable energy production systems, you can increase your savings further by practicing good light conservation. Q-Energy offers LED lighting systems to help you reach your energy-saving goals. LED lighting has surpassed fluorescent lighting as the most energy-efficient model on the market. They offer exceptional light quality, life expectancy, and flexibility.
LED lighting includes: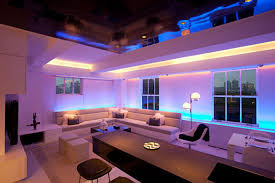 ● LED—LED stands for light-emitting diode. The lamps come in a variety of intensities and colors, many of which change colors through the control of a companion device. There are chips inside the lamps that control the flow of energy to produce white light. This means there is no warm up time, and very minimal depreciation. The lifespan of an LED lamp or device is several times greater than the average light bulb.
● Cost Efficiency—While the initial cost may be higher, an LED more than pays for itself through utility and longevity. Also, LED products are becoming increasingly cheaper, as the market is realizing their usefulness and energy-saving potential. You can reduce your lighting cost by up to 95% by switching to LED. This is an amazing savings that continues to add-up over time. We offer high-quality products that have a lifespan of close to 30 years!
● Beauty—The best part about LED lighting is its flexibility. You can choose from an array of intensities and colors to suit your needs. Whether you want bright lights for the kitchen, or warm lighting for a quiet reading area, we have got you covered. We even offer voice-controlled models that will shift to any color scheme at your command.
We are confident you will be more than satisfied by your new LED lighting system. Reach out today for a free estimate!